This is at a funeral home in Alabama.

Just when you thought you've seen everything...and yes, this is a regular funeral home.

DEAD in his favorite chair (reclined), remote in hand...

Oh yeah, don't miss the new, silky, black & gold pjs, slippers and beer! And is that a pack of Newports in his ashtray?

And the football game is on.

So, you thought you'd seen it all, eh?!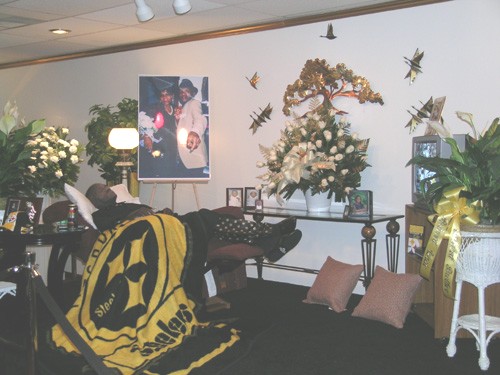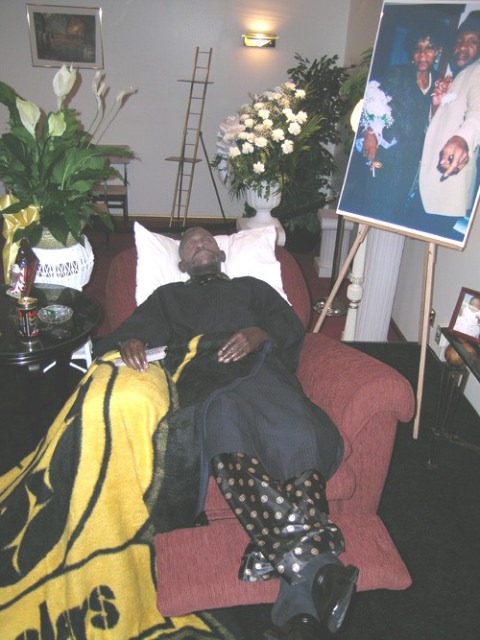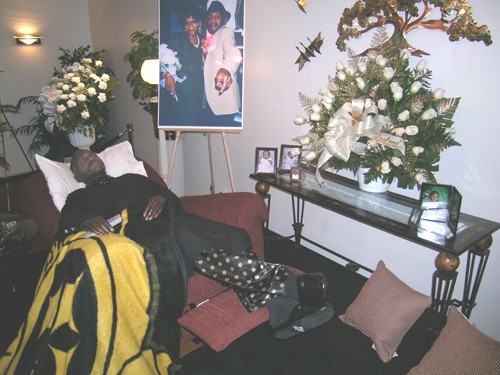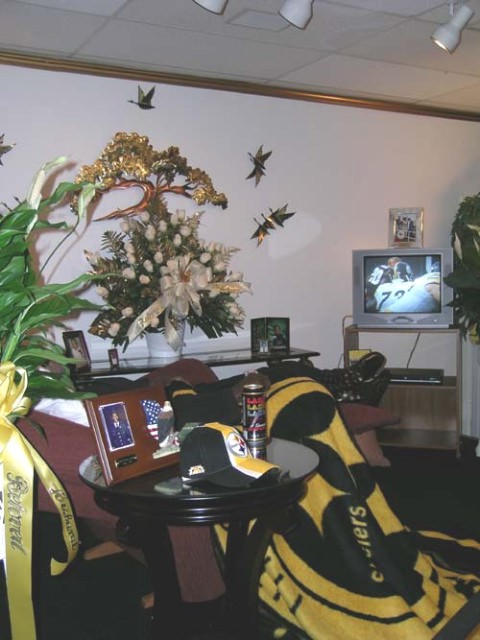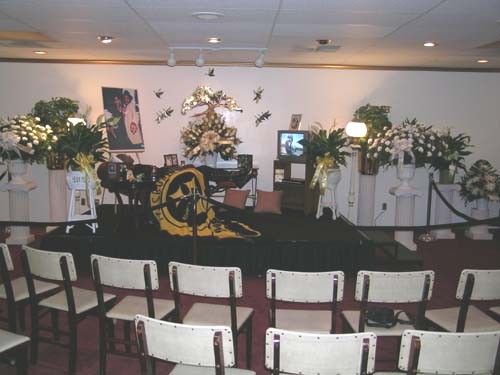 Special thanks to Noah for sending me this gem...