"I love the guy. He's awesome. He's so honest." -- Dennis Rodman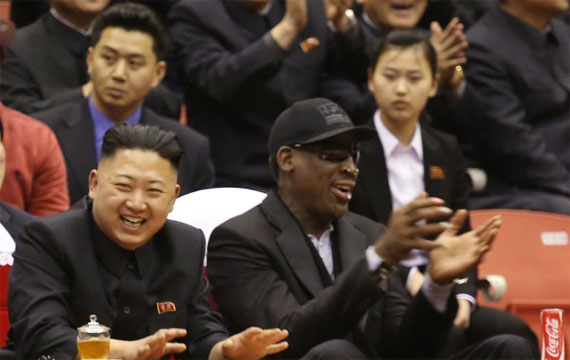 George Stephanopoulos of ABC News asked if Rodman was aware that Kim has threatened to destroy the United States, or of the North Korean regime's terrible human rights.
"I hate the fact that he's doing it but the fact is, you know what, as a human being, though, he let his guard down. He did it one day to me. I didn't talk about that. I understand that," Rodman said.
"What I saw in that country ... I saw that people respect him and his family," he said.
Stephanopoulos: "But aren't they forced to?"
Rodman: "Well, I say no, because I think he's going to change something because his is a different view, because I sat with him for two days and ... he wanted Obama to do one thing — [to] call him."
The "Sweet Life" in North Korea (below)