Tami emailed me earlier tonight to remind me that ManBearPig dedicated 8:30 PM tonight as Earth Hour (see their website). So I turned on all my lights inside the house, and mounted an 800-watt halogen lamp in the front yard, and put all of my flashlights and headlamps on my window sill.
This is my dedication to Earth Hour 2010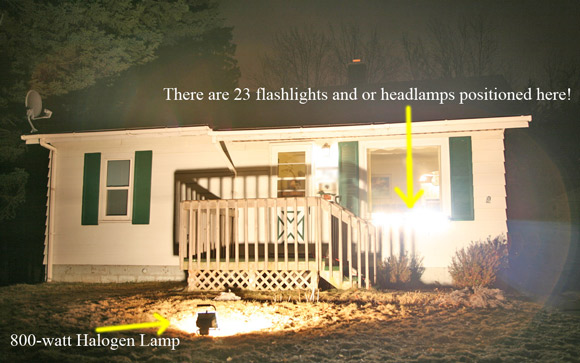 Just for giggles, and Hail to the Flashlight King, here is my list of flashlights and headlamps that are making that hotspot below my living room window:
Browning Submersible Magnum 4M
Browning Tactical 6XS
SureFire: 6P Defender
SureFire: E2D Defender
SureFire: M6 Magnum Assault Light
SureFire: AZ2 CombatLight
SureFire: Saint Minimus
SureFire: 618FGA
Streamlight: Stinger XT
Streamlight: SL20X
Streamlight: SideWinder C4 LED
Streamlight: Cuff Mate LED
MagLite: 4D (four of these)
Pelican: Night Sabre 6D
Pelican: Pocket Sabre 1820
Pelican: SabreLite 2000
Pelican: MityLite 1900NVG
Inova: X5 Tactical (blue)
Inova: X5 Tactical (white)
Inova: X5 Tactical (UV)
Petzl: TIKKA XP
Petzl: TAC-TIKKA PLUS
NightHawk: Stealth MicroLight
ManBearPig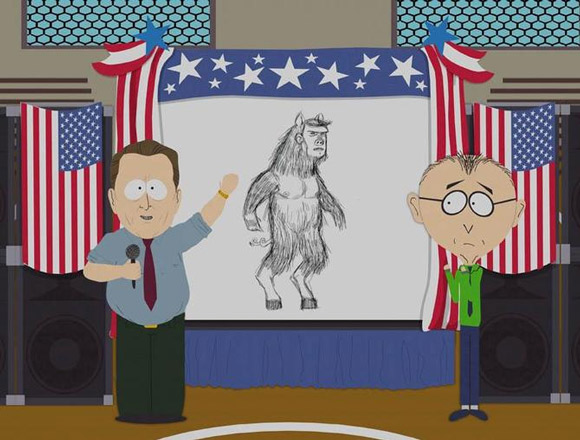 Special thanks to Tami for inspiring this mock of a moment...