Random Daily News & Current Military Activity Photos
These are a collection of "photos of the day" that I have shown on my home page.
Mount Redoubt Volcano About To Blow
Alaska Volcano Obervatory - January 30, 2009
Seismic unrest continues at Redoubt and activity is well above normal background levels. AVO continues to observe potential activity with seismic, satellite and radar data. The volcano has not erupted. An AVO observation flight this afternoon reported no sign of ash emission, but observed significant steaming from a new melt depression at the mouth of the summit crater near the vent area of the 1989-90 eruption. The Aviation Color Code remains at ORANGE and the Volcano Alert Level remains at WATCH.
Lake Superior Ice Coverage
Current NOAA MODIS satellite photo of Lake Superior (taken January 27, 2009). Not really a whole lot of ice after such cold temperatures the last few weeks. Monitor the Great Lakes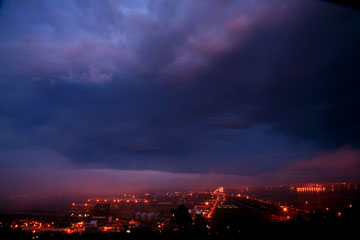 Storm weekend...Tracy's Mom and Dad were in Duluth and I left early to capture the image of the incoming storm.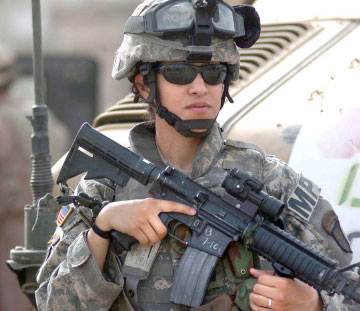 June 2006 - Babes in Combat
Pictured is Spc. Lilly Moreno, from the 101st Airborne Division, providing security as Sailors conduct a post-blast analysis at the site of an improvised explosives device detonation in east Baghdad. Note the incredible wear & tear on her M4 carbine when used 24/7 in a hostile combat zone. A true "working" weapon. Specialist Moreno's M4 is sporting an Aimpoint Comp M2 optical system. Photo by U.S. Navy Petty Officer 1st Class Bart A. Bauer
March 2006 Alert Exercises at Minot AFB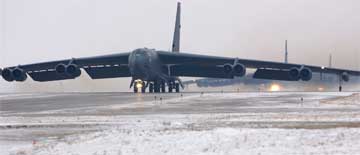 A B-52 Stratofortress taxis during an alert exercise at Minot Air Force Base, N.D., Monday, March 6, 2006. Alert generation exercises are held to ensure the base can respond rapidly to national objectives. (U.S. Air Force photo/Staff Sgt. Jocelyn Rich)
AGM-129 Advanced Cruise Missile (Nuclear)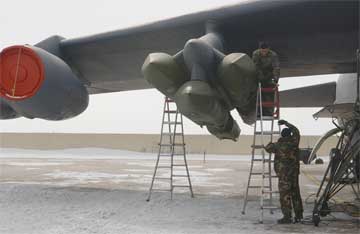 Airmen secure an ACM cruise missile to a B-52 Stratofortress pylon during an alert generation exercise at Minot Air Force Base, Tuesday, Feb. 28, 2006. The exercise tested cruise missile loading and aircrew response procedures. The ACM is a low-observable, air- launched, strategic nuclear missile with significant improvements over the ALCM-B in range, accuracy, and survivability. Armed with a W80 warhead, it is designed to evade air and ground-based defenses in order to strike heavily defended, hardened targets at any location within any potential enemy's territory. The ACM is designed for B-52H external carriage. (U.S. Air Force photo/Staff Sgt. Jocelyn Rich)
---
Doggles in Iraq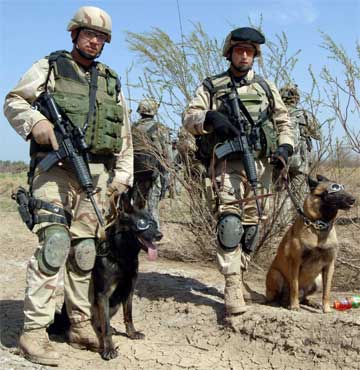 Tech. Sgt. John Mascolo and his military working dog, Ajax, left, await a helicopter pickup with Staff Sgt. Manny Garcia and his dog, Jimmy, outside Forward Operating Base Normandy, Iraq, on Tuesday, Feb. 28, 2006. The dogs are wearing "doggles" to prevent sand and debris from getting in their eyes during sandstorms or when near helicopters. The 35th Security Force Squadron Airmen and their dogs had completed a security sweep of a farmhouse looking for weapons and materials used to make improvised explosive devices. (U.S. Army photo/Pfc. William Servinski II)
---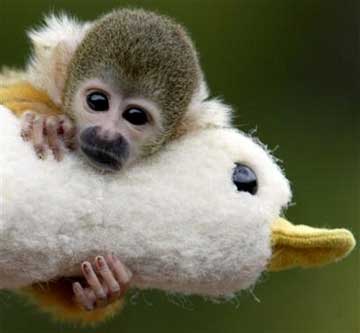 Orphaned squirrel monkey Loki clings to his toy duck at Taronga Zoo in Sydney, Australia, Thursday, Jan. 19, 2006. Loki, who lost his mother shortly after birth eight weeks ago, has been hand raised by zoo staff and will be introduced to the rest of the Squirrel Monkey's when once he is weaned and learns to regulate his body temperature.
(AP Photo/Paul Miller)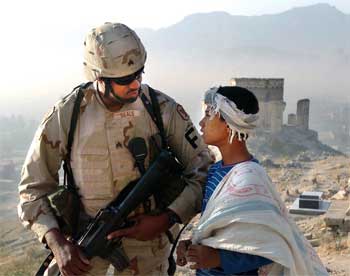 Above: October 6, 2005 - Sgt. Tonny R. Seals Sr., from the 114th Field Artillery Regiment, Mississippi Army National Guard, stops to chat with an Afghan youngster while on patrol near Kabul. Photo by by Sgt. Benjamin T. Donde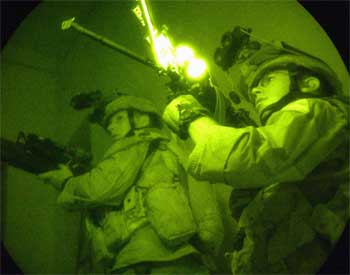 Above: Soldiers from 3rd Brigade, 1st Armored Division, secure the second floor of a suspected terrorist hideout in Tarmiyah, Iraq. The raid resulted in the capture of three terrorists. Dated August 14, 2005. Photo by by Tech. Sgt. Russell Cooley IV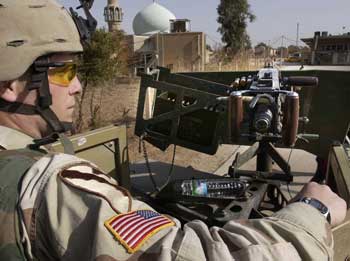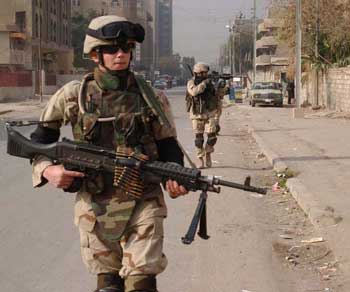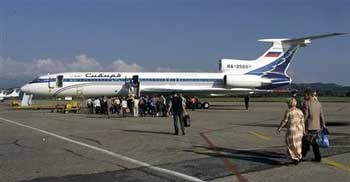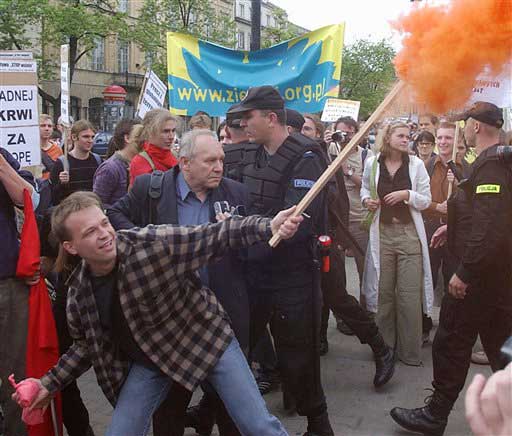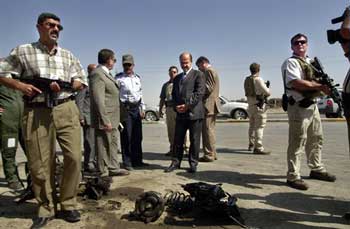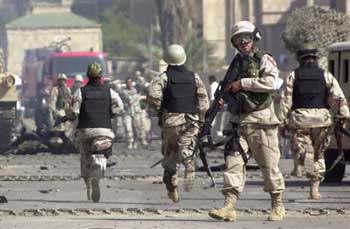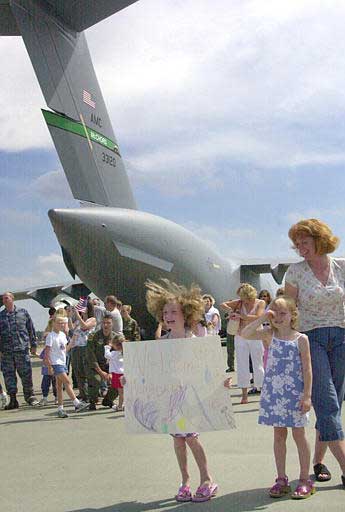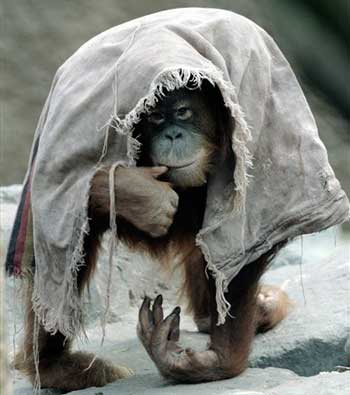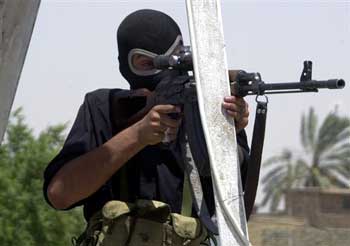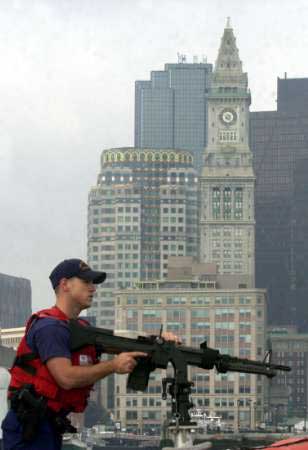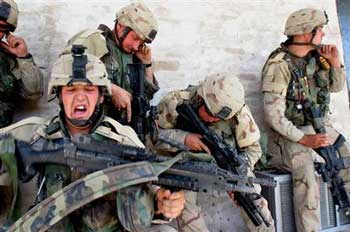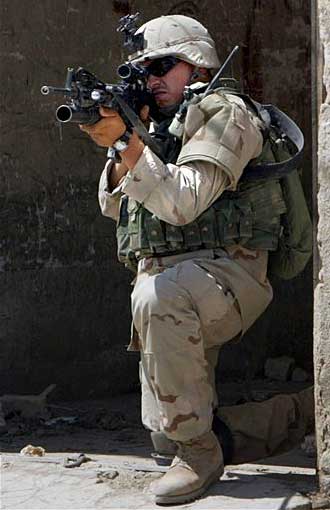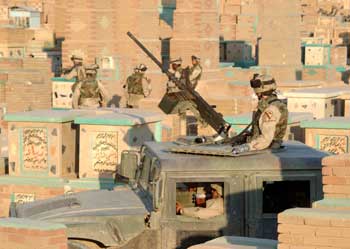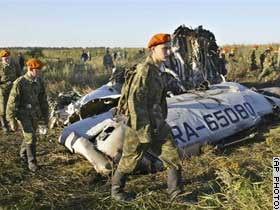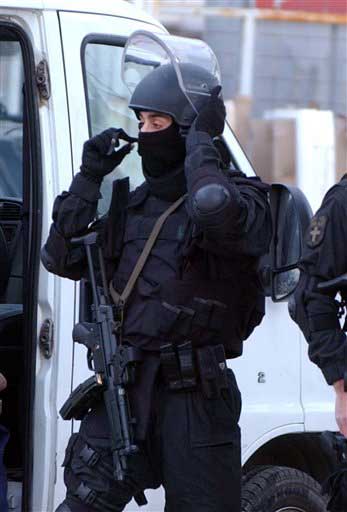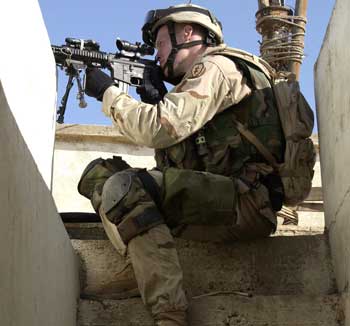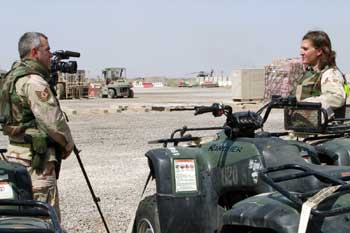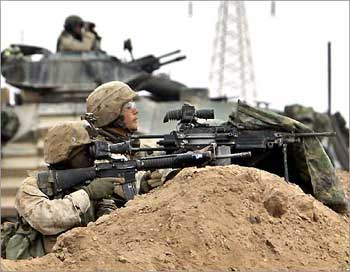 x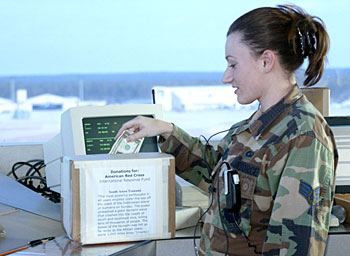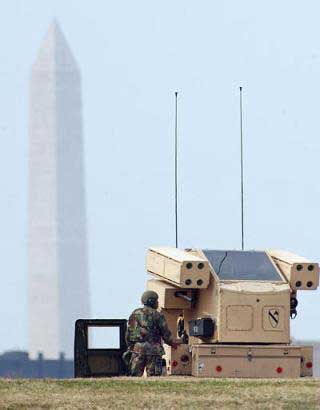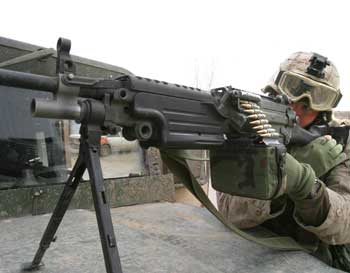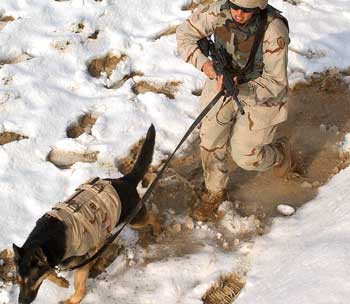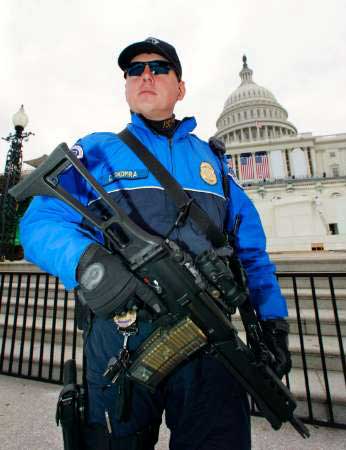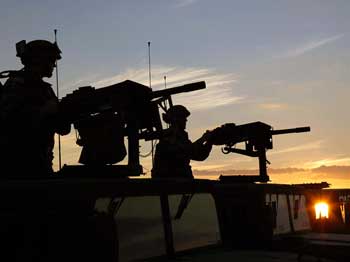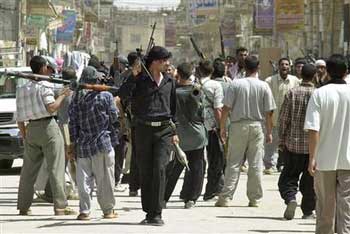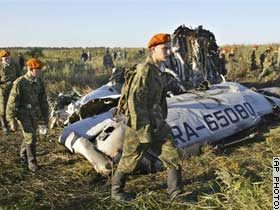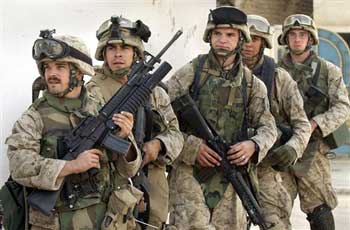 These are all glimpses of these photos...converted to 350 pixels wide