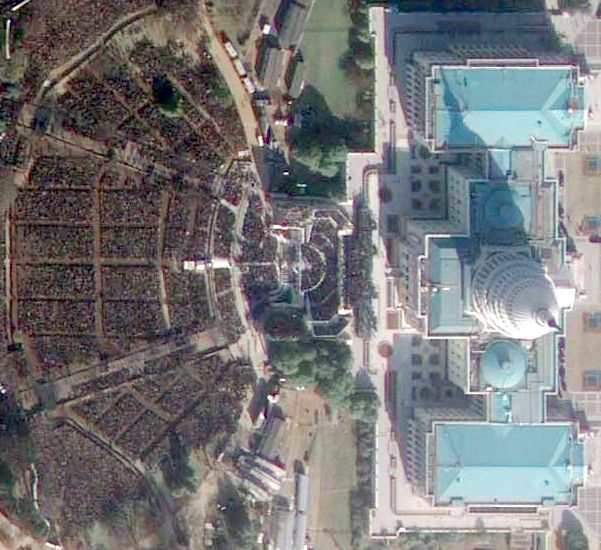 GeoEye-1 took this satellite photo of Barack Obama's inauguration ceremony. At left, crowd. At right, Capitol Building.
(Credit: GeoEye)
GeoEye-1, the satellite that will supply Google with high-resolution imagery of the Earth, took a high-resolution photograph of the inauguration of President Barack Obama.
The satellite is expected to start producing data for Google in coming weeks, but in the meantime, this shot shows a bit more tantalizing detail about what will show in Google Earth and Google Maps. It was taken from 423 miles up as the 4,300-pound satellite traveled 17,000 miles per hour.
GeoEye launched GeoEye-1 in September, and Google has exclusive rights to imagery for online use.
For a larger view, click on the bottom image, which is one quarter the original resolution. The two smaller images are full-size crops.