These guys have obviously been busy this winter!!!
This is Tony and Terry Russell, and Rocky Longbrake. (Dupree, SD)

These three guys shot over 400 overpopulation coyotes in western South Dakota from early November 2010 through the first week of February 2011. There are 208 coyotes in this picture and the balance of the coyotes had mange. Without their help with predator control it would be impossible to raise livestock in the area. [Tony's note: I just checked the latest market prices of northern prairie Coyote pelts and they go for an average of $35 each on the wholesale fur market right now. That'll pay for some gas and ammo...]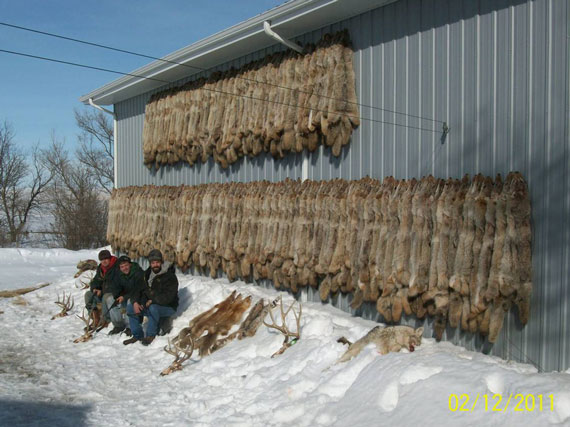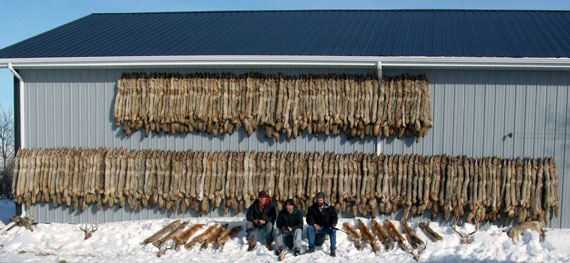 Special thanks to Fran for sending me these gems...
The PETA folks are just gonna love seeing these! Just to remind the angry PETA folks, there are these two pages of rabbits and geese that you can whine about.