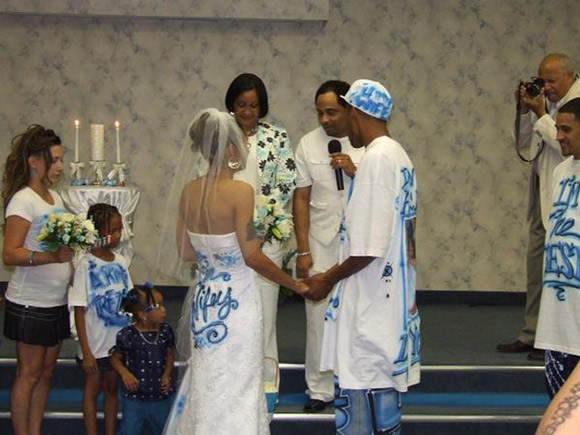 (Above) Nothing classier than a wedding dress airbrushed with "Wifey" on your ass...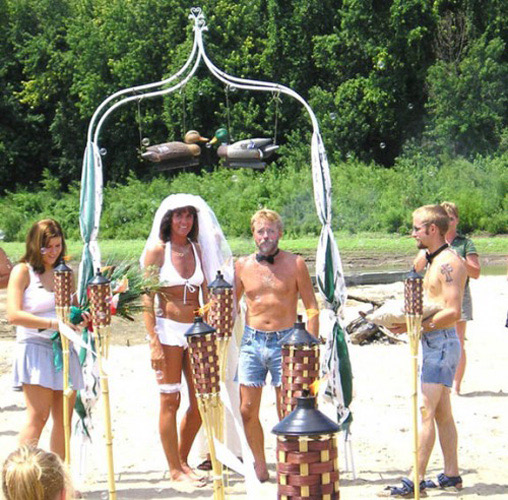 (Above) Love the duck decoys above the altar. And the denim cut-offs add a nice touch...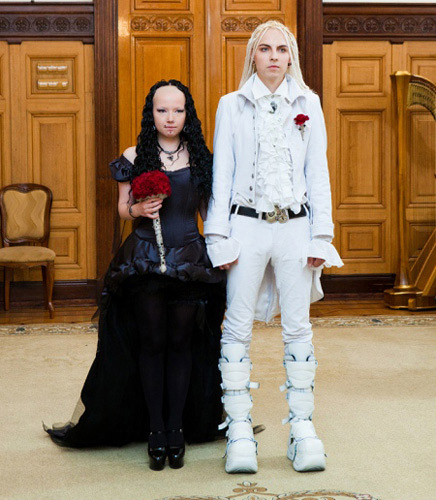 (Above) This one is actually kind of cute, if you're into this kind of shit. Not sure if they are of legal age to be married, but they probably had notes from their Moms or something.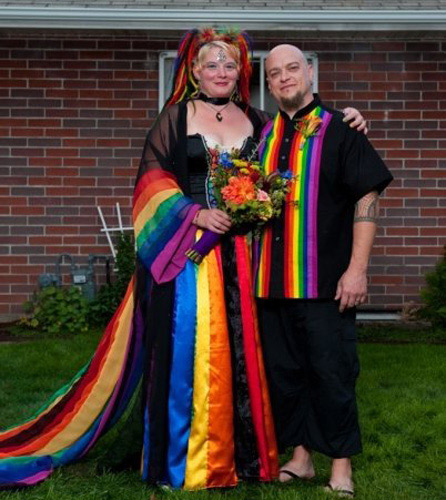 (Above) Groom: "I'm gonna wear a rainbow shirt, capri pants, and flip-flops at our wedding, baby!"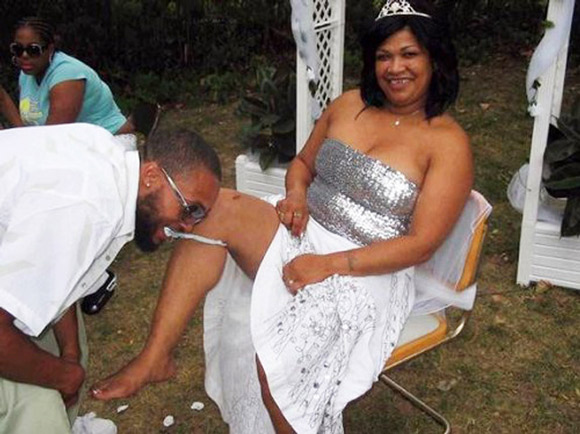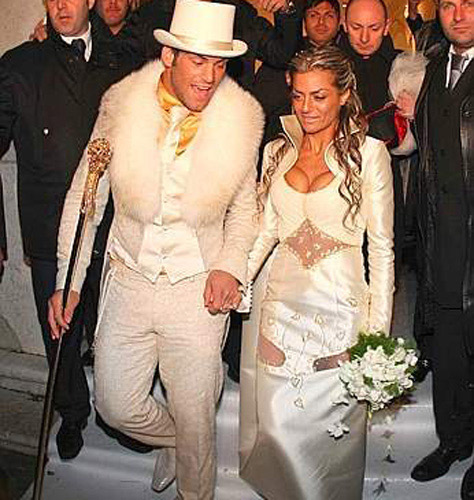 (Above) Is that Vanilla Ice?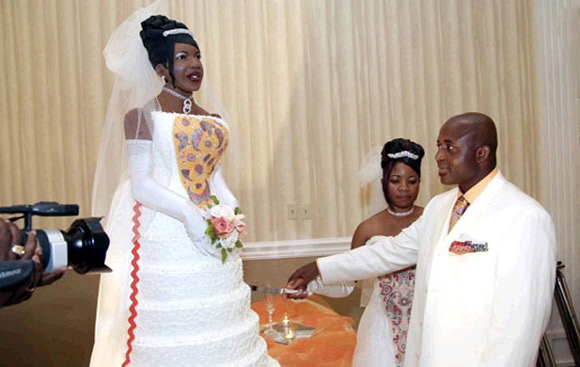 (Above) Nothing creepy about cutting a cake that looks like your new wife.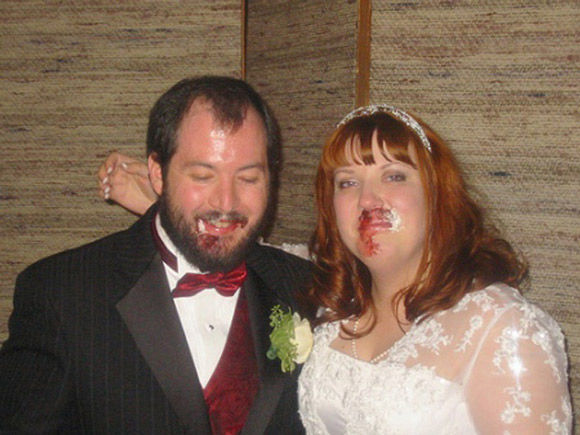 (Above) Pure class. Nothing says love like cake shoved up your bride's nose...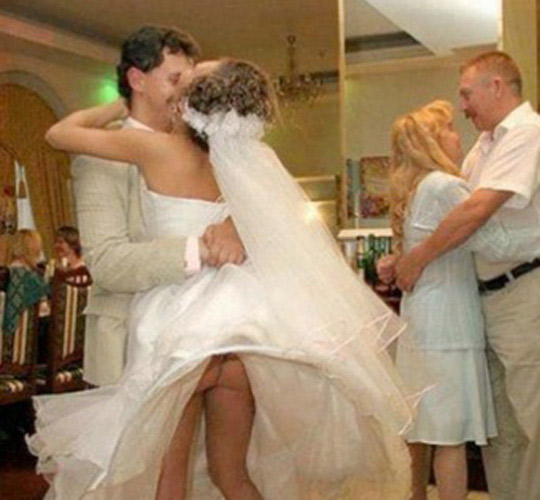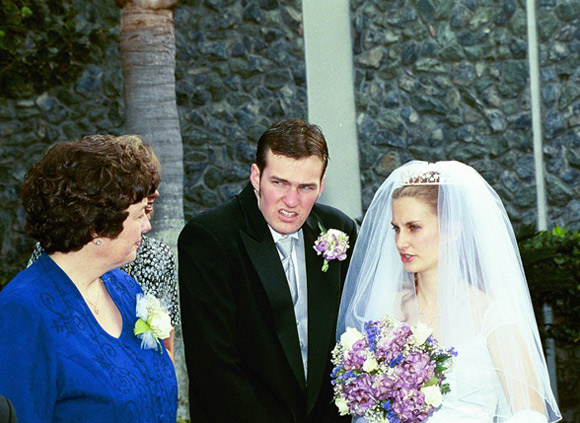 (Above) A very precious moment captured forever: the first chill that ran all the way up his spine...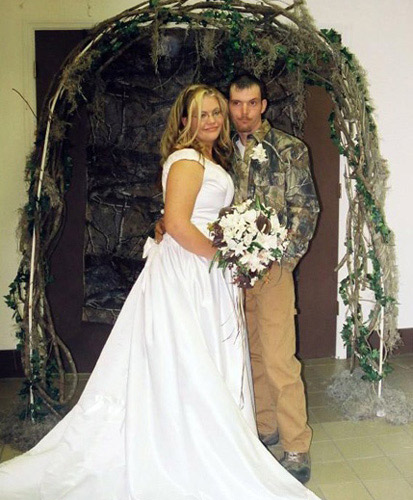 (Above) Dude, yes! Wear your Carhartt pants, and drape camo on the altar. She'll love it! The hand in your pocket says it all: "I really don't give a shit in any shape or form."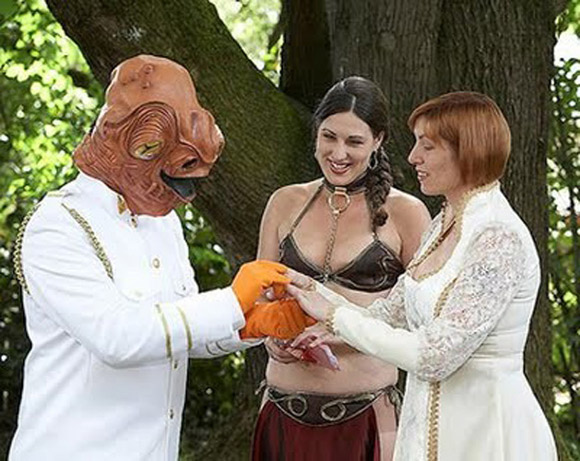 (Above) Groom: "Honey, I'm dressing up as Admiral Ackbar for our big day!"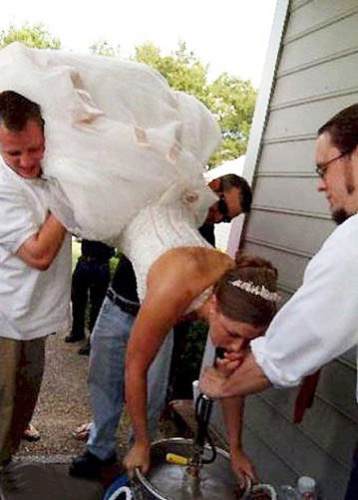 (Above) Girls that go "Whoooooooo!!!"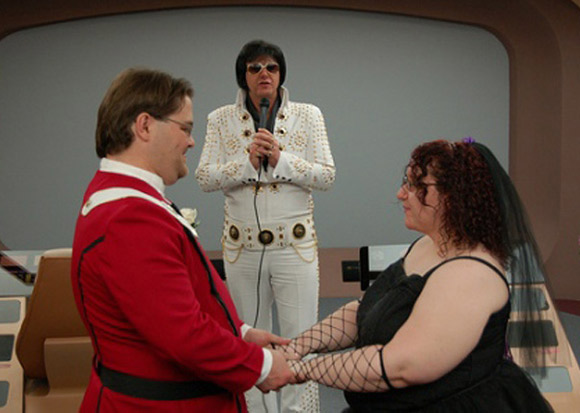 (Above) Groom dressed up as Admiral Kirk, ceremony on a mockup of the Enterprise bridge, officiated by an Elvis impersonator with a blonde mustache. How much did this all cost????!!!! Neat.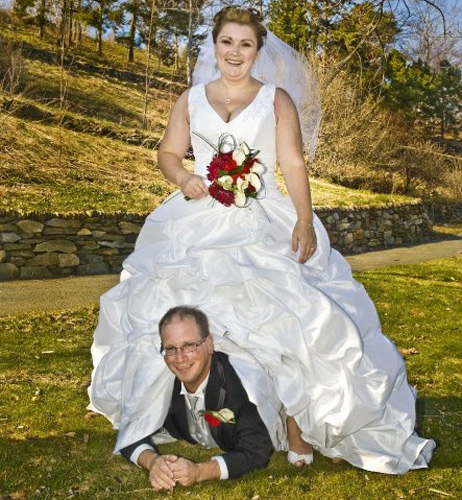 (Above) Groom: "Hi there! I'm the man! Tee hee..."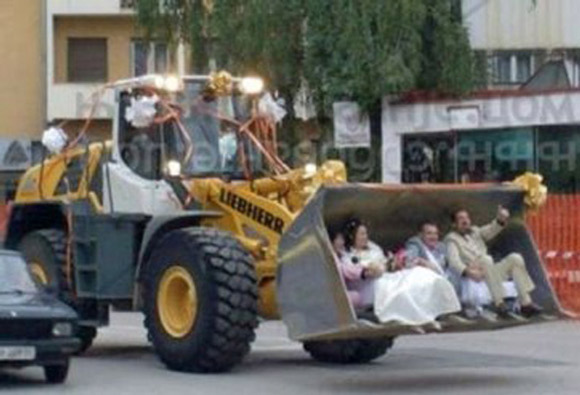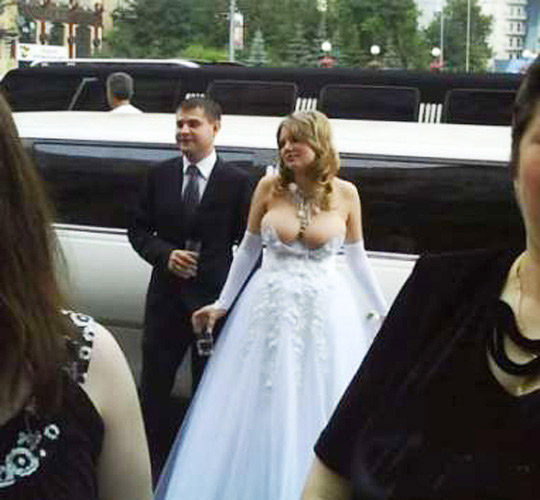 (Above) Wait for it...wait for it...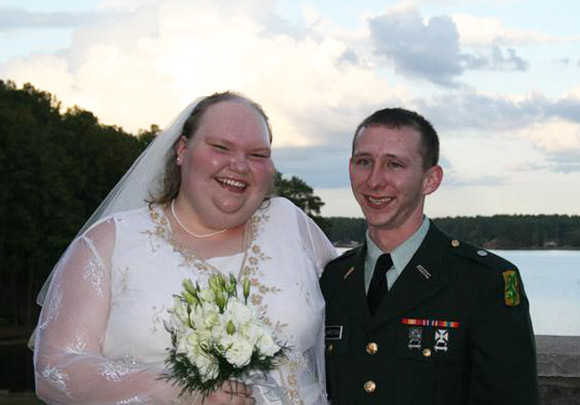 (Above) I've already poked some fun at this photo before, so I will be nice. The bouquet is pretty.
Special thanks to Noah for sending me this gem of a collection...